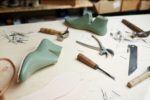 Overview
Every day we hear about some of the animals going extinct. What is the main reason for this? Luxury products or products made out of genuine animal skin? Instead of authentic leather shoes, people are now looking at leather-free shoes or vegan shoes with changing trends.
During earlier times, the demand for genuine animal skin products led to poaching. Over a while, poaching has become a dire game and a criminal offense with a very high penalty. Still, the kind of money people pay for genuine animal skin has increased the number of poachers and led to the extinction of some of the rarest animals.
In addition to this, there was very little or no awareness regarding the cruel procedure adopted for skin removal from the animals. However, slowly and steadily, animal activists started conducting sting operations, and, using the power of social media, they were able to bring about awareness among the masses. This awareness led to a significant change in overall trends and mainly fashion trends, with more and more people switching to cruelty-free shoes and products.
Increased demand for non-leather shoes or vegetarian shoes further led to the discovery of materials for vegan footwear or cruelty-free shoes. During the initial period, polyurethane (PU) and Polyvinyl chloride (PVC), also known as "Vegan Leather", were used for manufacturing non-leather shoes. Both these materials were different forms of plastic.
The latest trend has now banned plastic, and people are now using innovative and eco-friendly materials for manufacturing vegan footwear. These materials include various sustainable plant materials – from pineapple to cork to polyurethane made from forage corn crops.
The demand increased, and the number of people using vegan footwear has grown tremendously, which led to several fashion designers and famous fashion houses working on different styles and designs for vegan shoes.
Today, vegan footwear has grown to the extent that there is barely any difference between a leather shoe and a non-leather shoe. Even with sustainable materials, shoe manufacturers can easily accommodate the need for highly fashionable and everyday shoes. Additionally, they are also able to provide comfortable and affordable vegan shoes. Even vegan footwear is handcrafted to give vegan shoes unique designs and one-of-a-kind pieces to the customers, adding value to the entire product line.
Most of us have often wondered whether non-leather shoes or vegan shoes will ever replace the leather ones, especially considering the soft comfort that leather shoes provide. However, technology has again managed to prove us wrong. The demand for innovation has always led to a breakthrough. This time the breakthrough is the winner of the race – vegan footwear. Not only has technology made it possible to have guilt-free and cruelty-free shoes, but it has also proved to us that you can even own one for everyday wear at minimal prices.
Speaking of guilt-free and cruelty-free shoes, Le'sac vegan shoes in Mumbai are worth checking out. They are not only a rich vegan collection as far as the designs are concerned; they also have vegan women's shoes that are affordable. In addition to their non-leather shoes, they have a wide variety of vegan products that will make a vegan fan forever.
Some of the best Stylish and chic collection includes: Stella, Stardust, Ikat Peach, Nora
Be it, men or women, no one has just one pair of shoes, and there is nothing like the present to make the change to cruelty-free shoes or vegan footwear and even for those vegan products on a large.